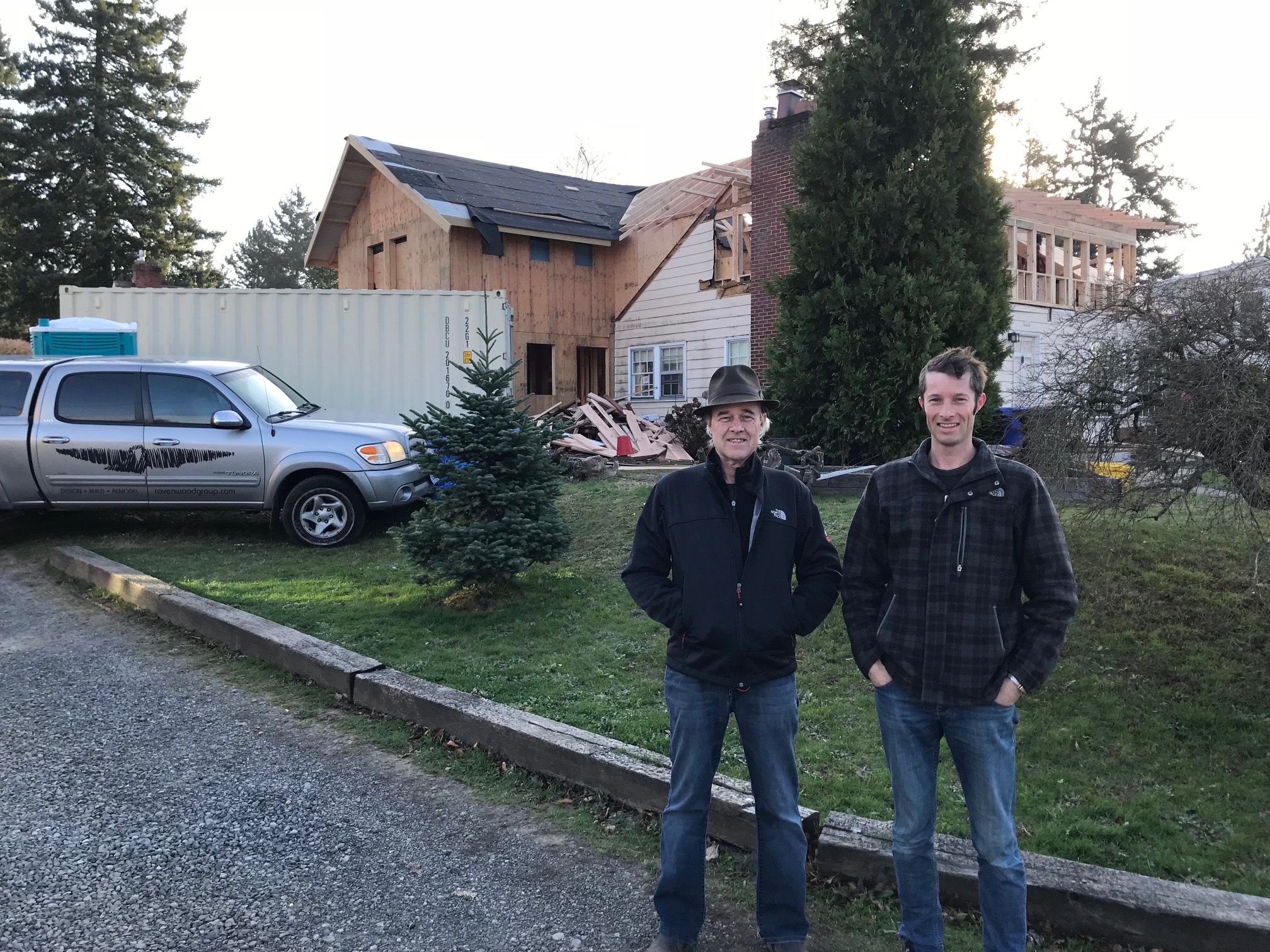 Our Team
Father and son co-owners of Ravenwood, Chris and Willis Boyer have been working together for the better part of the last two decades to create a construction company dedicated to fine craftsmanship.
For over 30 years Chris has owned and operated Ravenwood, giving him ample experience in the field of construction. You name it, he's seen it. Chris's comprehensive background, combined with his sensitivity and understanding of a client's needs are translated into any work he does. Chris's refined sense of design originates with his degree in Fine Art and is further inspired by continued artistic exploration. To that end, Ravenwood completes each project with beautiful and intelligent results.
Willis is perceptive and considerate of the needs of clients. He possesses a personal commitment to impeccable finish carpentry, ensuring that he leaves ever project completed to the client's satisfaction. His background in Environmental Science allows Willis to look at every project from a greener perspective.
Both Willis and Chris are interested in the sustainable technologies within the building trades, and are adept at implementing environmentally conscious elements in any construction project.
The Ravenwood Team maintains employees and subcontractors who have worked with the company for decades. The skill sets that develop over this duration of time are an essential part of the Ravenwood Team. We are utterly familiar with all of the conditions of trim work, cabinets, stairs, and framing in the classic Portland home. We are all dedicated to creating an improved space for you and your loved ones to live in.
Schedule your free consultation today.